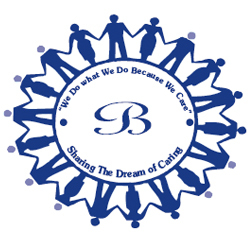 Certified Nursing Assistants - CNA
Sorry, this job has expired.
Saint Louis, MO
Full time, Part time, Per diem
Vision Insurance, Paid vacation, Paid personal time, Paid holidays, Health Insurance, Dental Insurance
Bernard Care Center is hiring Certified Nursing Assistants (CNAs) who have a caring approach, value teamwork, and want to make a positive contribution to the lives of others. A smile makes all the difference!
Multiple shifts are available.
We offer the following benefits:
• New starting pay rates
• Health, Vision, and Dental Insurance
• Shift differential
• Holiday pay and paid time off
• Uniform allowance
• Convenient location: we are located in the heart of the Central West End with convenient public transportation available.
You must have a CNA License to be considered.
Here at Bernard Care Center, we strive to make each and every resident happy. That means providing a cheerful setting, a home-like environment, and a genuine smile.
Our goal is to provide unparalleled care using a team as an approach to empowering employees while at the same time meeting the needs of the respective communities, physicians, hospitals and other healthcare providers.
Bernard Care Center, LLC is an Equal Opportunity Employer and does not discriminate in services on the basis of race, age, color, sex, disability, religion or national origin.
16649635